Savage's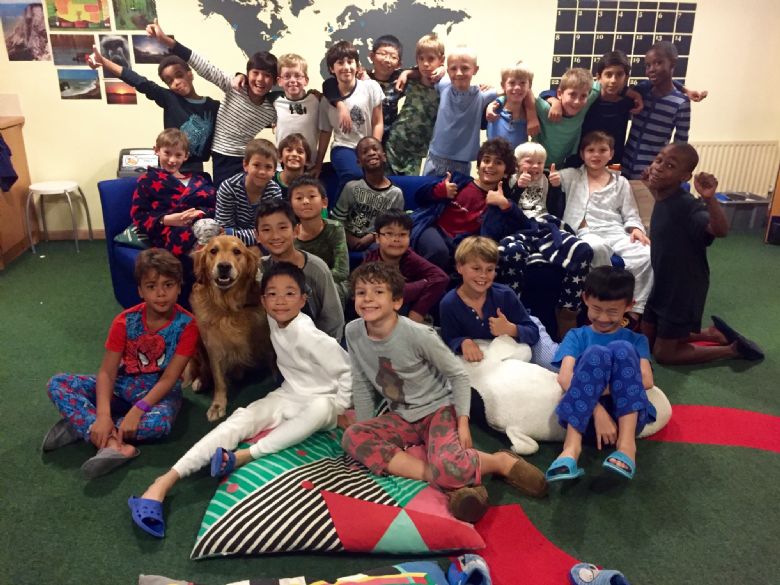 Savage's is home to some of the Year 5 and Year 6 boarders. Named after Patrick Savage (Headmaster 1960-1975), it is the most recently built Lodge at Summer Fields.
There are five dorms, each of which has between five and eight beds. The boys are encouraged to personalise their area in the dorm with photos and posters from home and teddies are, of course, always welcome! Being purpose built, Savage's boasts a wonderfully spacious common room which is a great place to relax, play games and unwind after a busy day at school.
Ollie and Charly Bishop are in their third year as Lodgeparents of Savage's. Having met at university they moved to Oxford in 2009 and embarked on their teaching careers; Ollie here at Summer Fields and Charly at Chandlings and then St Hugh's, Carswell. Ollie is Head of History and Master i/c cricket. Charly has returned to the classroom as the Year 2 teacher in the Pre-Prep having spent the last couple of years looking after their 2 young daughters Martha and Romilly. The family is completed by their much loved whippets, Willow and Juniper.
Savage's is fortunate to have extremely experienced and enthusiastic Lodge Assistants in Helen Lord, Dan Parsons, and Joe Porter, as well as a resident Gapper Matron, Miss Bingham.