Front Lodge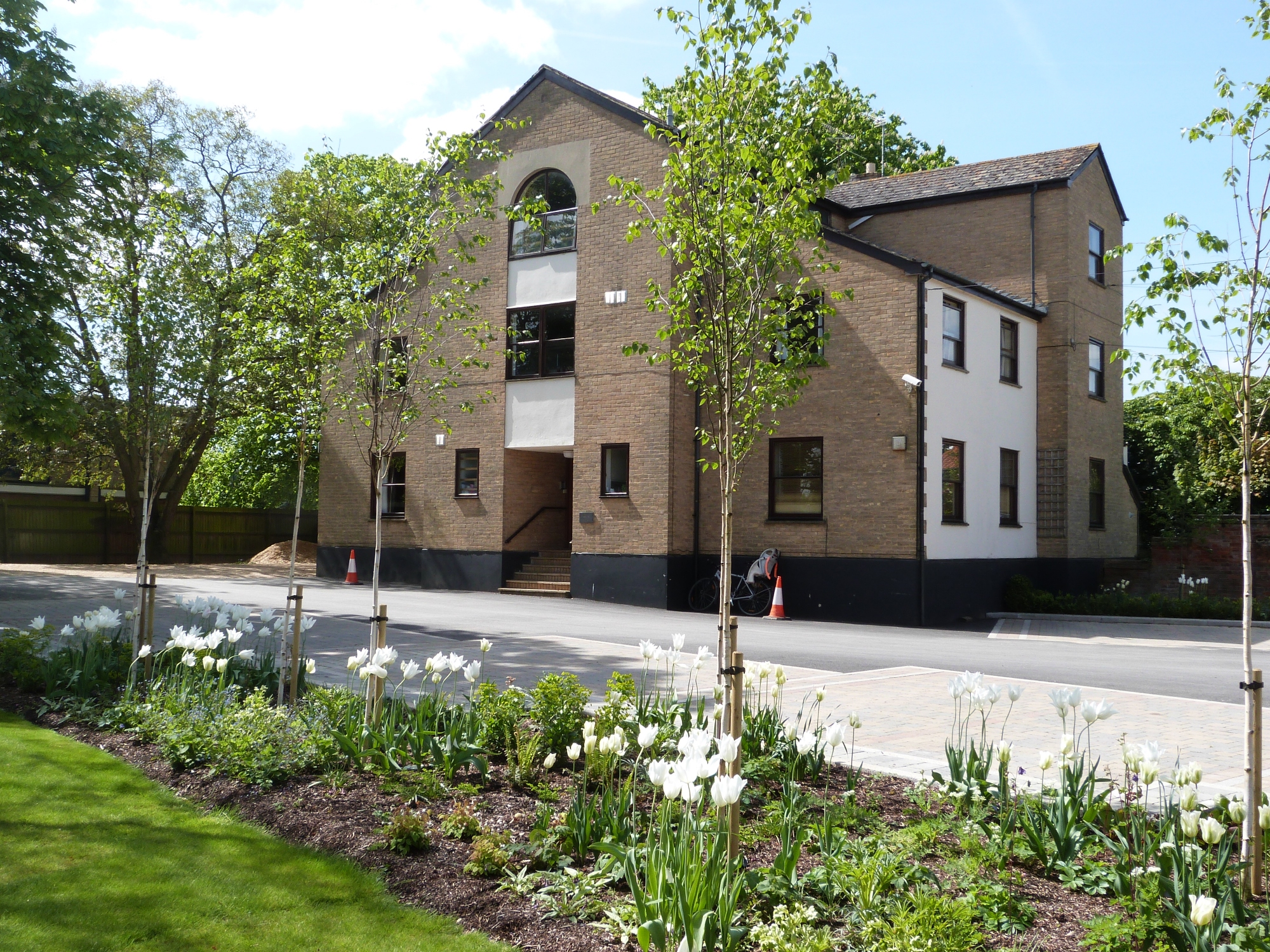 Front Lodge is home for the majority of boys in Year 7.
It was purpose built and has six newly refurbished dormitories each having space for between four and eight boys. Whilst living in Front Lodge, the boys are encouraged to make their area of the dorm their own by putting up posters and photos and bringing a favourite duvet cover or soft toy from home. This all gives the Lodge a homely feel and makes it a place that the boys want to return to in the evening to relax and leave the busy school day behind them.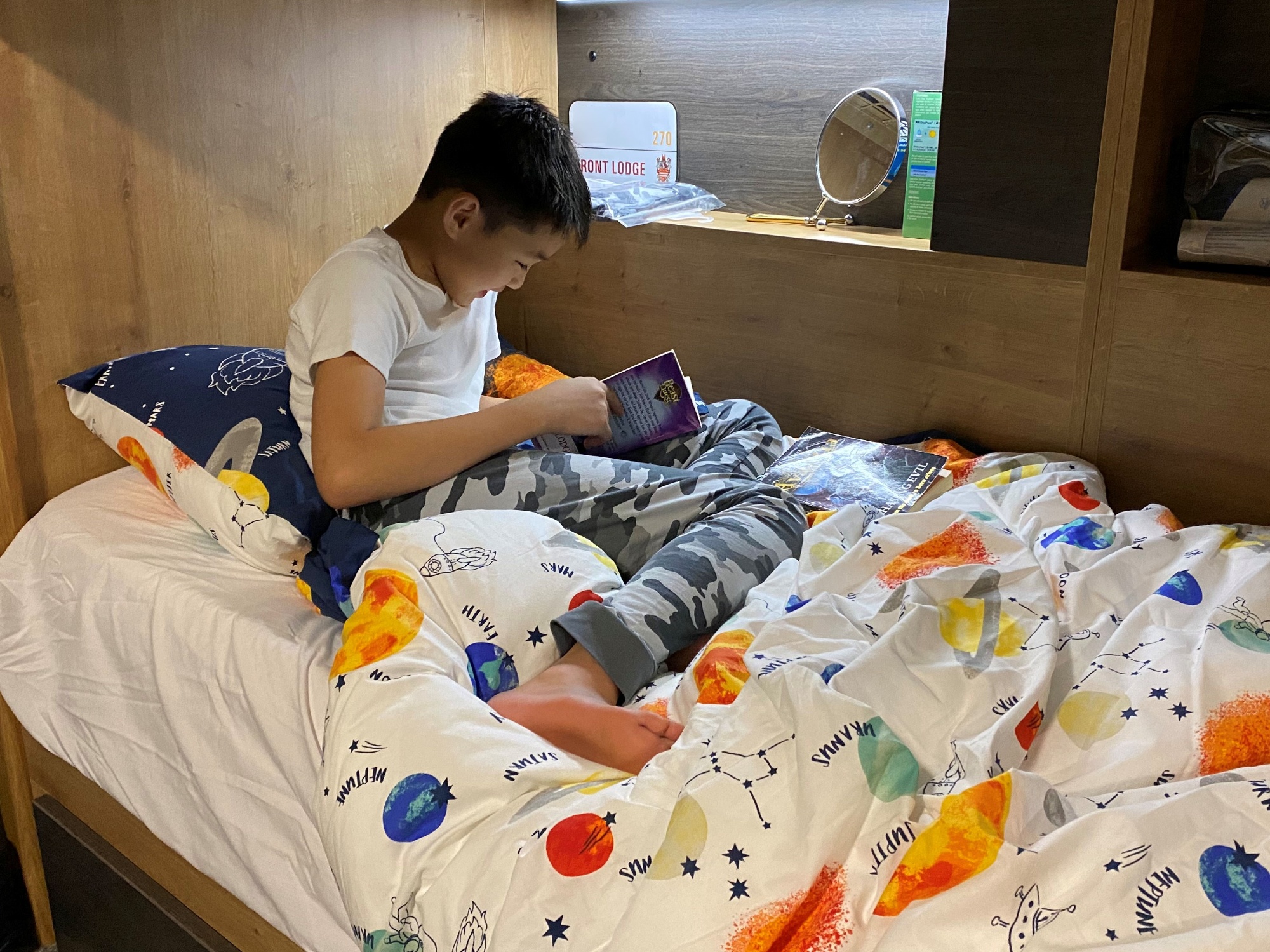 Everyone is encouraged to be responsible for keeping their area and belongings tidy and the keenly contested Front Lodge Dorm Cup is awarded each week to the best dorm. During the evening, the boys have time in their common room where they can relax and have a drink and a snack before bedtime. Some like to challenge their friends to a game of table football, cards or maybe chess whilst others prefer to sit and chat or read. On some evenings there are more organised activities, such as a dorm quiz, a talent competition or perhaps some sport on TV. Saturday night is 'movie night' with a choice of films to watch and maybe even some sweets.
The Lodgeparents are Andrew and Ann Snow, have been at Summer Fields since September 2012. Prior to that, Andrew was Headmaster of a boarding Prep School in North Yorkshire and they have both been involved in boarding for over 25 years. They have two grown up children, Georgia and Henry, who were both boarders at school themselves so they both also know what it is like to be the parent of a boarding child!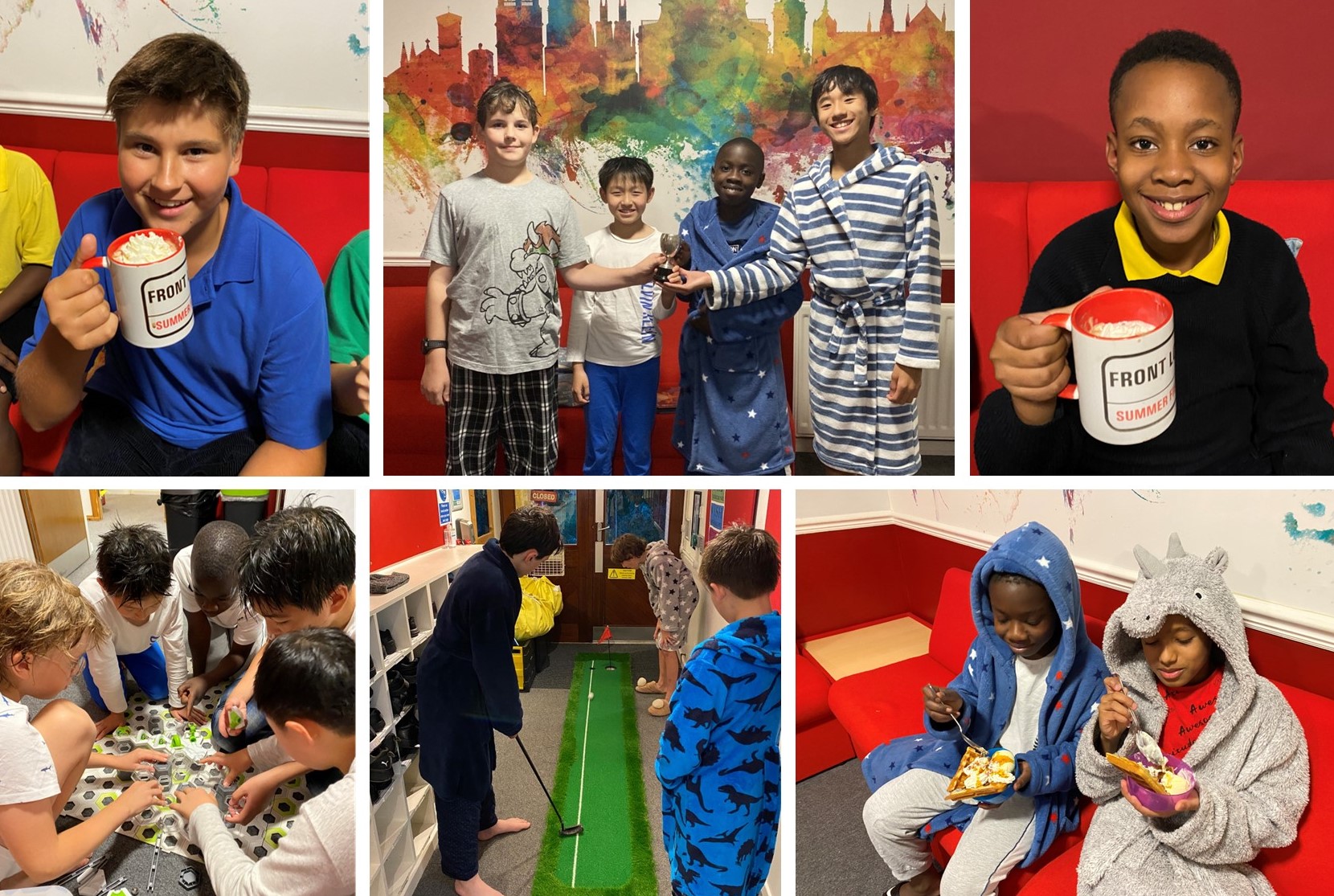 Front Lodge is lucky to have a great team helping out with Lodge life. Louis Richards has a flat within the Lodge and assists with boarding duties along with Sarah McPhail, Duncan Wethey and Hugh Randolph. Emma Birrell is the current resident 'Gapper' matron from Australia. Between them, the Lodge staff can ensure that the boys thrive, helping them to develop socially and keeping a close eye on their pastoral needs.