Regular Giving
I support Summer Fields because I much enjoyed my time at the school, I was terrifically well taught and made friends for life. I always describe the 5 years at Summer Fields amongst the happiest of my life. I would like to support more people to have that opportunity.

Regular Donor and Old Summerfieldian
GIVE A LITTLE, CHANGE A LOT
Maybe you are thinking that there is no point in giving a small donation – what difference will it make? But, think again because in a word YES it will make a difference.
Participation is the key to the success of any regular giving programme. If you can spare an amount each month whether it is £10 or £100, your regular contribution, added to others, will make a significant difference to the success of our bursary programme.
SMALL DONATIONS ADD UP
Smaller donations collectively have a big impact and regardless of the size of your individual gift, it will and does make a difference. Your regular contribution, added to others, will make a significant difference to the school. The impact of combined gifts from many donors is truly transformational as the following examples illustrate.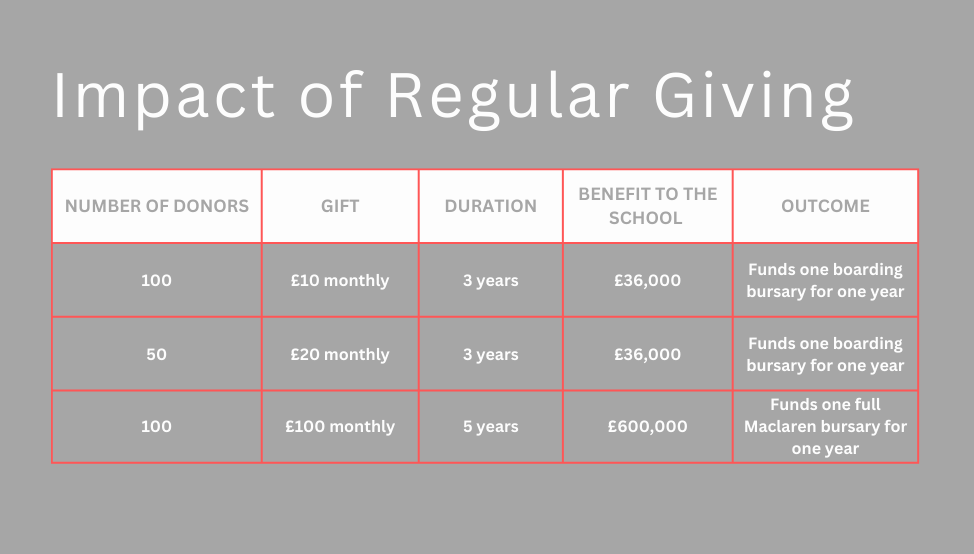 The examples above exclude Gift Aid which increases your gift by 25%
As a registered charity, we can also claim Gift Aid on donations made by UK taxpayers, adding 25p for every £1 donated at no extra cost to you. In addition, higher rate taxpayers can also claim tax relief from the Inland Revenue on their donation. For more information on tax efficient giving.
GIVING SOCIETIES
We invite you to join one or more of our giving societies. These societies play an important and vital role in providing a significant stream of income.
1864 Society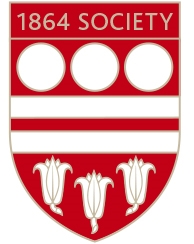 Named after the year we were founded by Gertrude Maclaren, the 1864 Society recognises regular donors who are making a donation of £1,864 a year towards our sister charity and bursary endowment fund, The Maclaren Foundation.
By pledging regular monthly donations, 1864 Society members provide Summer Fields with a regular income which enables the school to plan effectively for the future.
To join the 1864 Society
We request a minimum donation per month of £155.35 for twelve months. If you wish to give more per month, you can do this by indicating the amount in the box marked 'other' on the 1864 Donation Form.
1864 Society members will receive a special lapel pin in the form of the Summer Fields Crest.
To join the 1864 Society please contact the Development Director, Daphne O'Connell +44 (0)1865 459214.
The Peg Society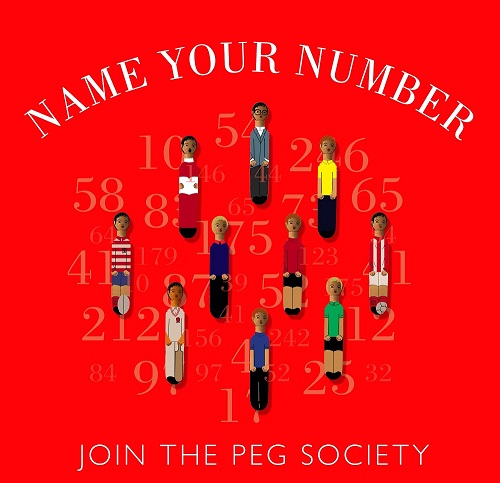 At Summer Fields every new boy is given a school number when he joins which he keeps for the duration of his time here.
It is a Summer Fields tradition for this number to be retained by the family and handed down through generations from father to son, or from brother to brother. This can, in some cases, mean that several family generations remain associated with one number.
Established in 2012, the Peg Society acknowledges this legacy and that sense of pride and belonging in a lasting way, As a member, your name or that of your son will be engraved on a plaque next to your school number remaining in perpetuity in the dedicated Peg Corridor.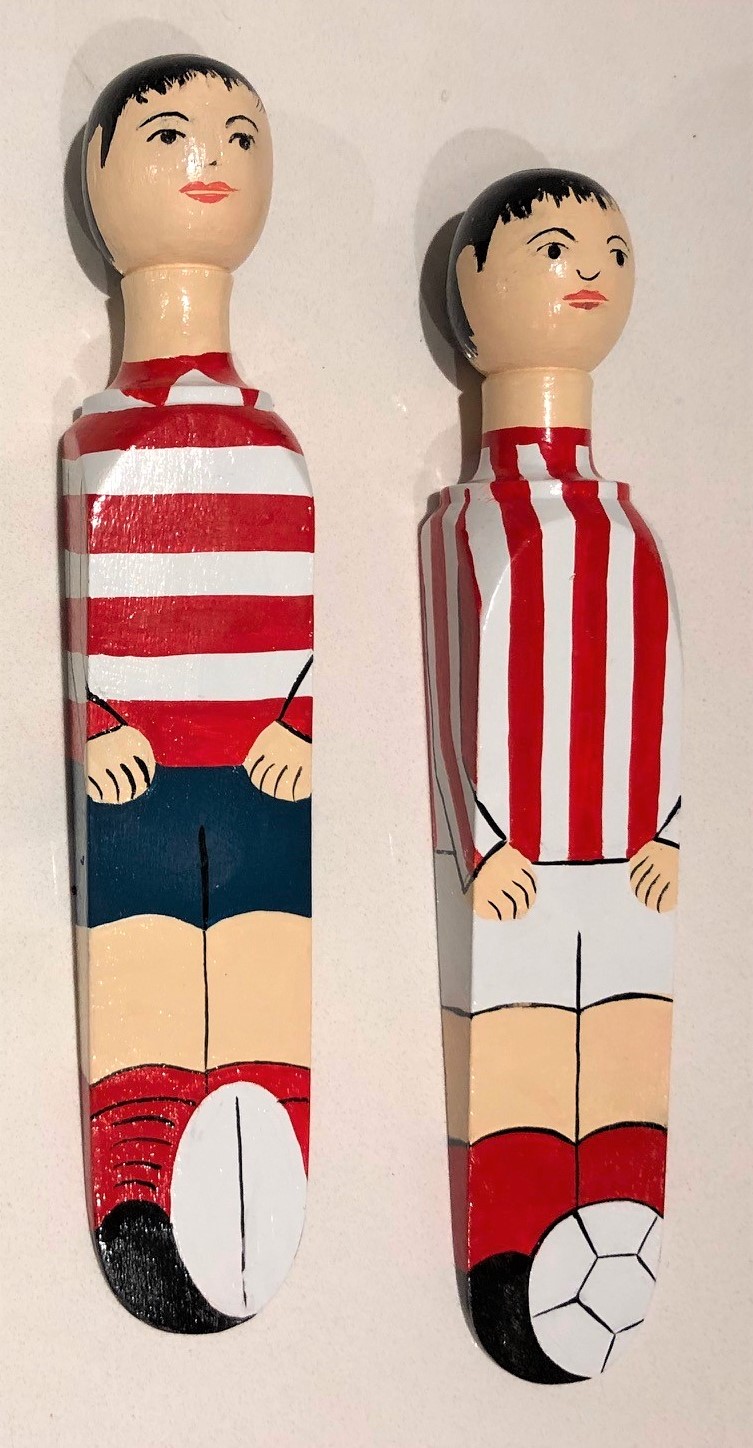 Every year we welcome new members. If you have not already joined the Peg Society and would like to, please contact the Development Office.
Members of the Peg Society have their name and attendance dates, or that of their son(s) or nominee(s), engraved on a plaque next to their school number on their school lockers in the dedicated peg corridor where it will remain in perpetuity. To date there are 450 members with new members joining all the time.
To join the Peg Society contact Daphne O'Connell, Development Director +44 (0)1865 459214.