Food
"Healthy living is enhanced by well-planned, nutritious meals, adapted thoughtfully for individual dietary needs."
ISI Inspection Report 2014
All meals are taken in the Dining Hall in the centre of the school. This was fully refurbished in the Summer of 2015; it is a light and spacious area in which staff and boys can eat and converse together. In addition to Breakfast, Lunch & Supper, there are snack breaks mid-morning and at tea-time; food is never far away.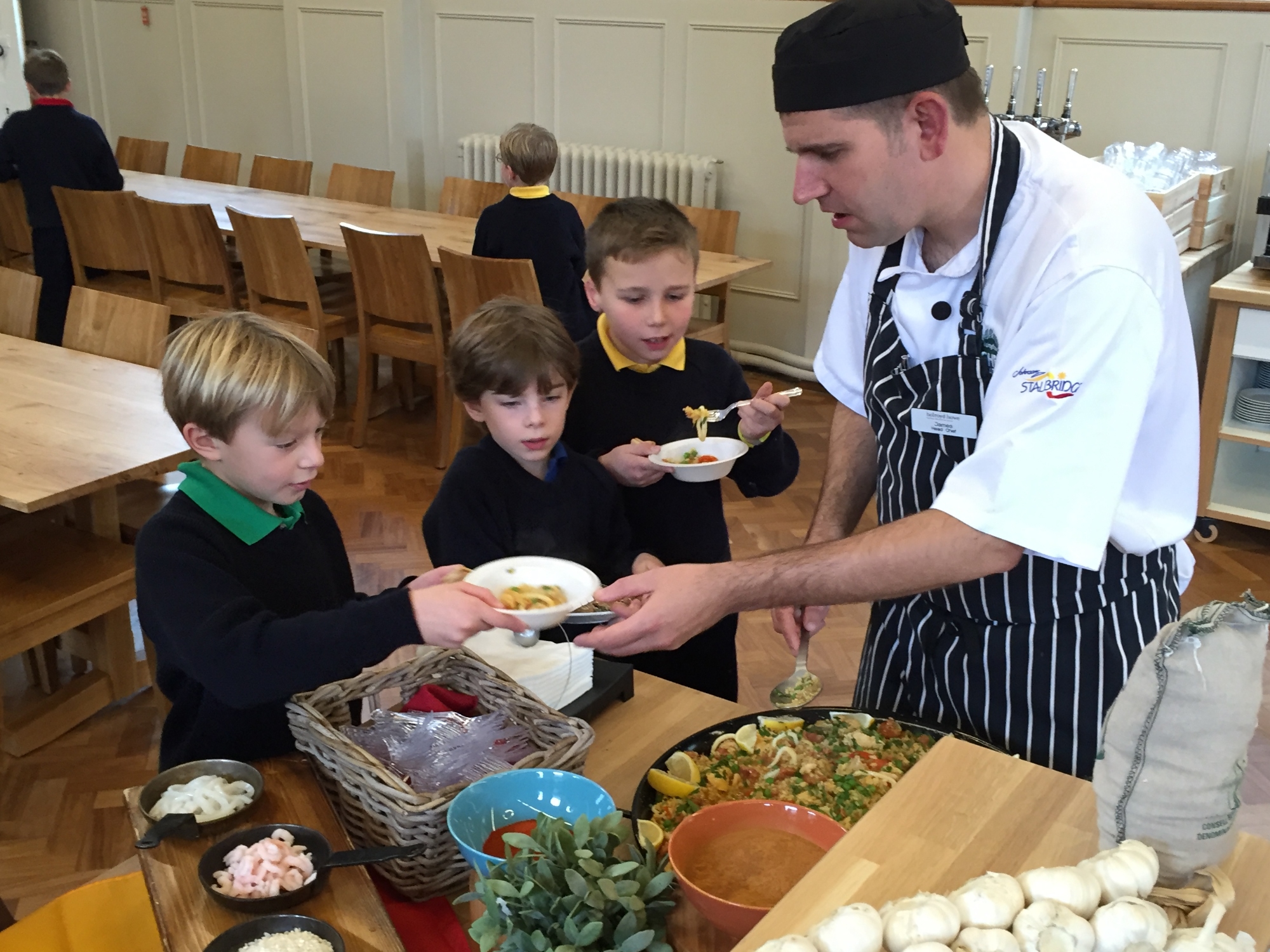 A huge amount of attention is devoted to ensuring that boys are given food which they like and which is good for them. There is a choice of hot meals, with a vegetarian option, as well as a wide selection of salads and cold meats. Boys are allowed to come back for seconds, so nobody should ever be hungry. The boys are closely involved with what they eat – the Food Committee has a representative from every form, and meets twice per term.
"Pupils' behaviour and manners around the school, including in the dining room, are exemplary."
Our caterers, Holroyd Howe, do not use any processed meat in the preparation of our food. They are an exclusively fresh food business and all of their fresh meat is sourced from safe, sustainable sources, primarily in the UK, supplemented by a low volume of New Zealand lamb farmed to the same standards as their UK meat. They constantly monitor the quality of all the food products that they purchase and require all their fresh meat suppliers to provide documented evidence of third party accreditation standards on an annual basis.

You can view this week's menu below.
"'[The] Boys are fed constantly, from little tea and afternoon break to marshmallows on the campfire… Everyone eats in the high-ceilinged dining room – 'Hogwarts vibes'."
Good Schools Guide 2023