Sport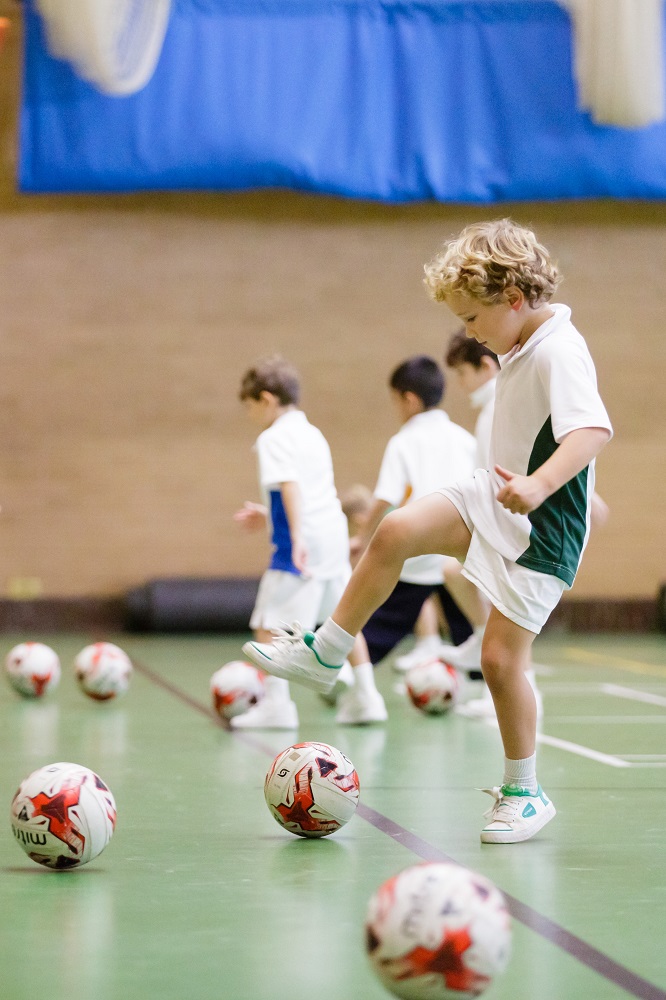 Pupils at Summer Fields are kept busy and active, and sport and outdoor learning forms a crucial part of their daily curriculum. The boys partake in some kind of activity every day, whether this is PE, Games, tennis lessons, or swimming.
Using the Prep school's unrivalled facilities including the sports hall, indoor and outdoor pools, astro-turf and tennis courts, the boys further benefit from all that Summer Fields has to offer.
The main focus is on team sports with the experienced Prep school sports teachers coaching a variety of sports to the Pre-prep boys. Sports teaching varies depending on the time of year with football in the Michaelmas term (autumn), rugby in the Lent term (winter - spring) and cricket in the summer term.
Our number one objective is to make sport fun and for the boys to enjoy it. Supporting our healthy living, happy learning ethos. It's also an important part of them learning to work as part of a team, teaching them perseverance and building respect for themselves, their classmates and their opponents.
We follow the major school sports, similarly to the Prep school, with matches taking place from Year 2 onwards. We give all boys the chance to represent Summer Fields in various fixtures during their time in Pre-prep, whatever their level or ability.