A Typical Day 
"The pupils thrive in an atmosphere of hard work, enjoyment and effort. They work well together and are very supportive of each other both in and out of the classroom."
ISI Inspection Report 2014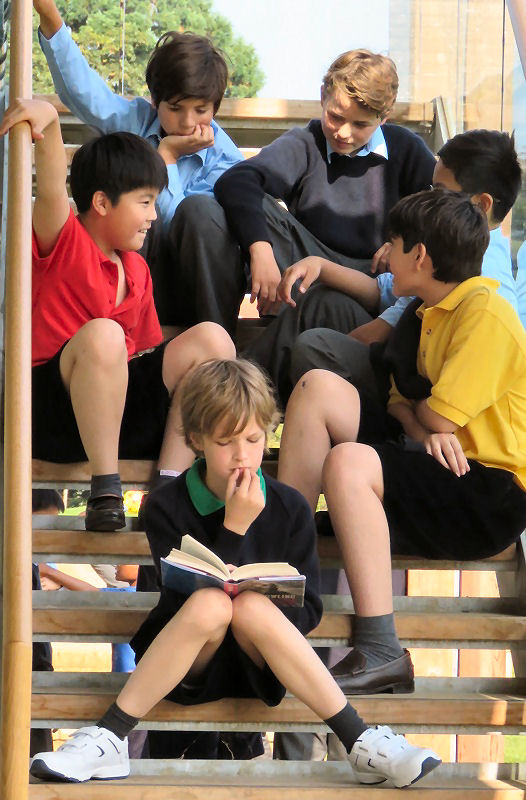 Every day starts at 7.25am with a hearty breakfast in the Dining Hall. Porridge, bacon and eggs, toast, hot chocolate and fruit juice are more than likely to be on offer. After 15 minutes of getting ready for the day, we go to Chapel or Assembly (it depends on the day of the week). Three lessons follow, then break to refuel and catch up with friends. By now you may have had a music lesson or tutorial, or even a meeting of the Food Committee or School Council. In the Summer Term, you may want to check on your garden, or slip out for 30 minutes of nets, or play pool or table football in the games rooms. Three more lessons take you to lunch. After lunch it is games or lessons, depending on your year group. If it is Thursday, you will be into Minor Sports – badminton, squash, Eton Fives, to name but a few. The school operates a six day week with regular short breaks throughout the term.
Food is never far away, with Little Tea at 4.25pm. Two more lessons and then Supper. Older boys do prep until 7.15pm, but others have free time. Evenings will also have time for music practice and other rehearsals. Everyone gets a final runaround before returning to Lodge. There may be a snack or two here, but really it is time to unwind, to chat to your Lodgeparents and to ………….. sleep.