The Maclaren Foundation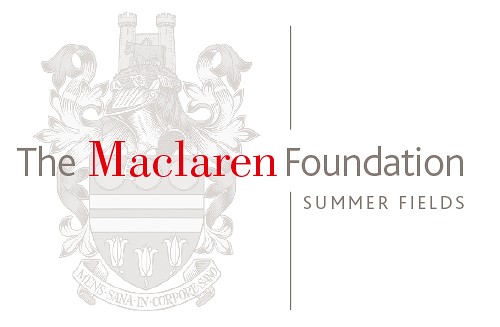 PROVIDING LIFE-CHANGING OPPORTUNITIES
" I have no doubt that, had I not gone to Summer Fields, I wouldn't have passed my exams into Eton and then got into the University of Bristol. It was a far higher level of education than would have been available to me otherwise."

Former Maclaren Scholar, David Dubrovsky (2005 – 2008)
---
As an independent school we are aware that there are many cases where financial barriers prevent talented pupils from accessing an education at Summer Fields. The Maclaren Foundation seeks to address this by providing funded places – Maclaren Scholarships - to promising boys who, for financial reasons, would not otherwise be able to afford a Summer Fields education. In most cases these places are either half or fully funded.
The Maclaren Foundation represents the core values of the school: academic excellence, character development and social engagement and is overseen by an independent body of Trustees appointed by Summer Fields Governors.
I think it is very important for more young people to receive these kinds of opportunities. The Maclaren Scholarship was invaluable to me. Without it, I doubt that I would be at my current university."

Former Maclaren Scholar, Eden Packer (2006 – 2010)
Since the Foundation was established some 25 years ago, and thanks to the generosity of our donors, the school has provided places to more than 30 Maclaren Scholars. As part of our campaign: The Next Chapter we continue to fundraise so we can meet the increase in demand for means-tested bursaries and provide more places to talented pupils.
To ensure we have sufficient funds to support Maclaren Scholars over the coming years and for future generations we need your support. You can support scholars and have a life-changing impact on their lives by making a donation or pledging regular support to the Maclaren Foundation, our scholarships and bursaries fund.
For more information about supporting the Maclaren Foundation please contact Daphne O'Connell, Development Director.
The Maclaren Foundation is a registered charity No. 1112215