Naming Opportunities
Summer Fields is enormously grateful for the support shown by its community. We thank and acknowledge all our donors publicly in the Donor Report unless anonymity is requested. Click here to read the Donor Report (2021 - 2023).
In recognition of support demonstrated to Summer Fields we also invite donors to become members of our different giving societies, for example, the Peg Society and the 1864 Society which offer members a form of recognition.
In addition, for those who support our bursary fund, The Maclaren Foundation, we have introduced the following naming opportunities as part of our Soaring Futures bursary campaign.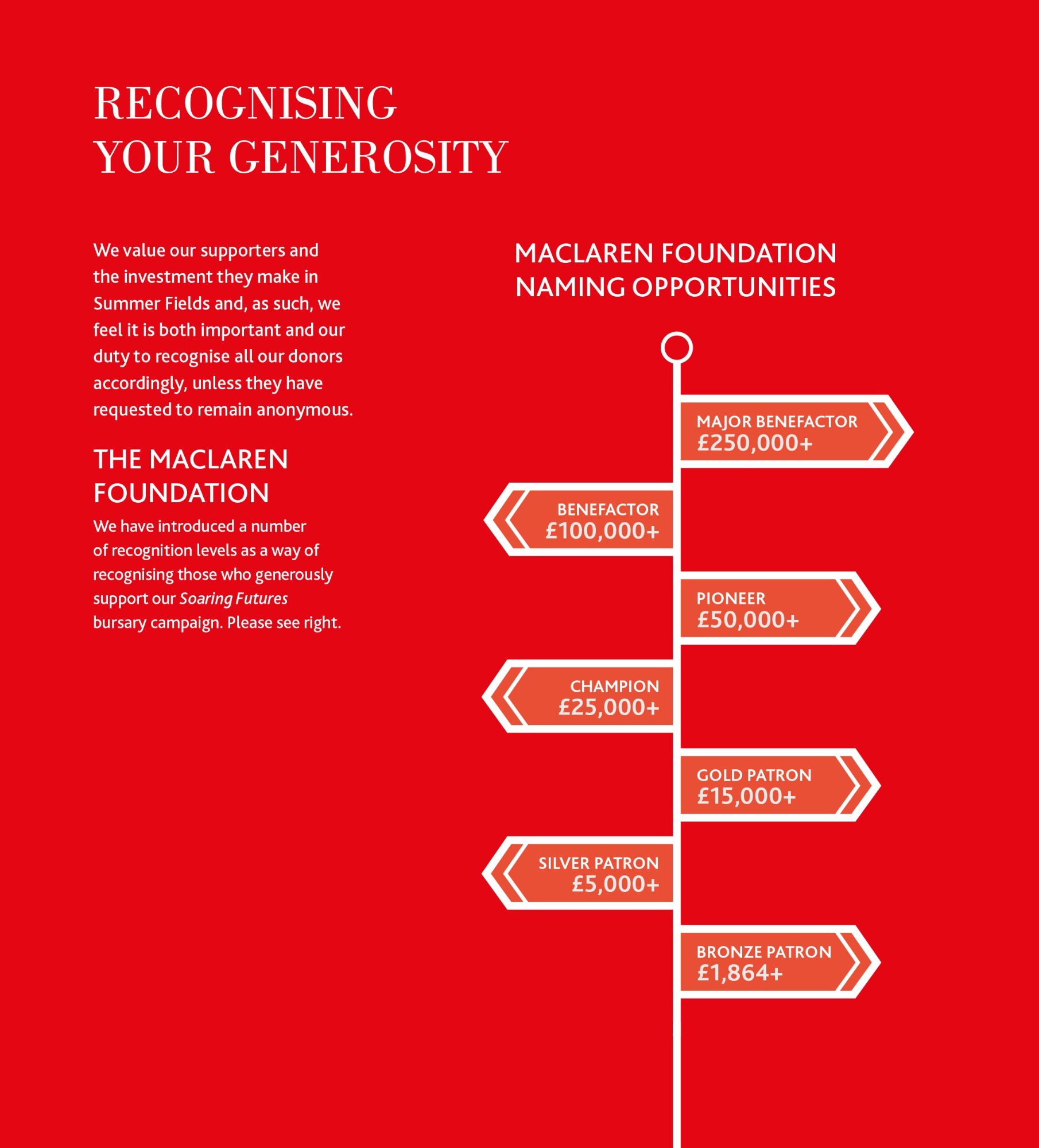 Make a donation