Art and DT
"The art department is also a big hitter, with drawing, painting, ceramics, sculpture, printmaking and textiles all taught and visits to museums and galleries both varied and numerous."

"…the combination of imagination, outstanding teaching and some very cool kit is exactly what you need to inspire the engineers and inventors of the future."
Talk Education 2023
Art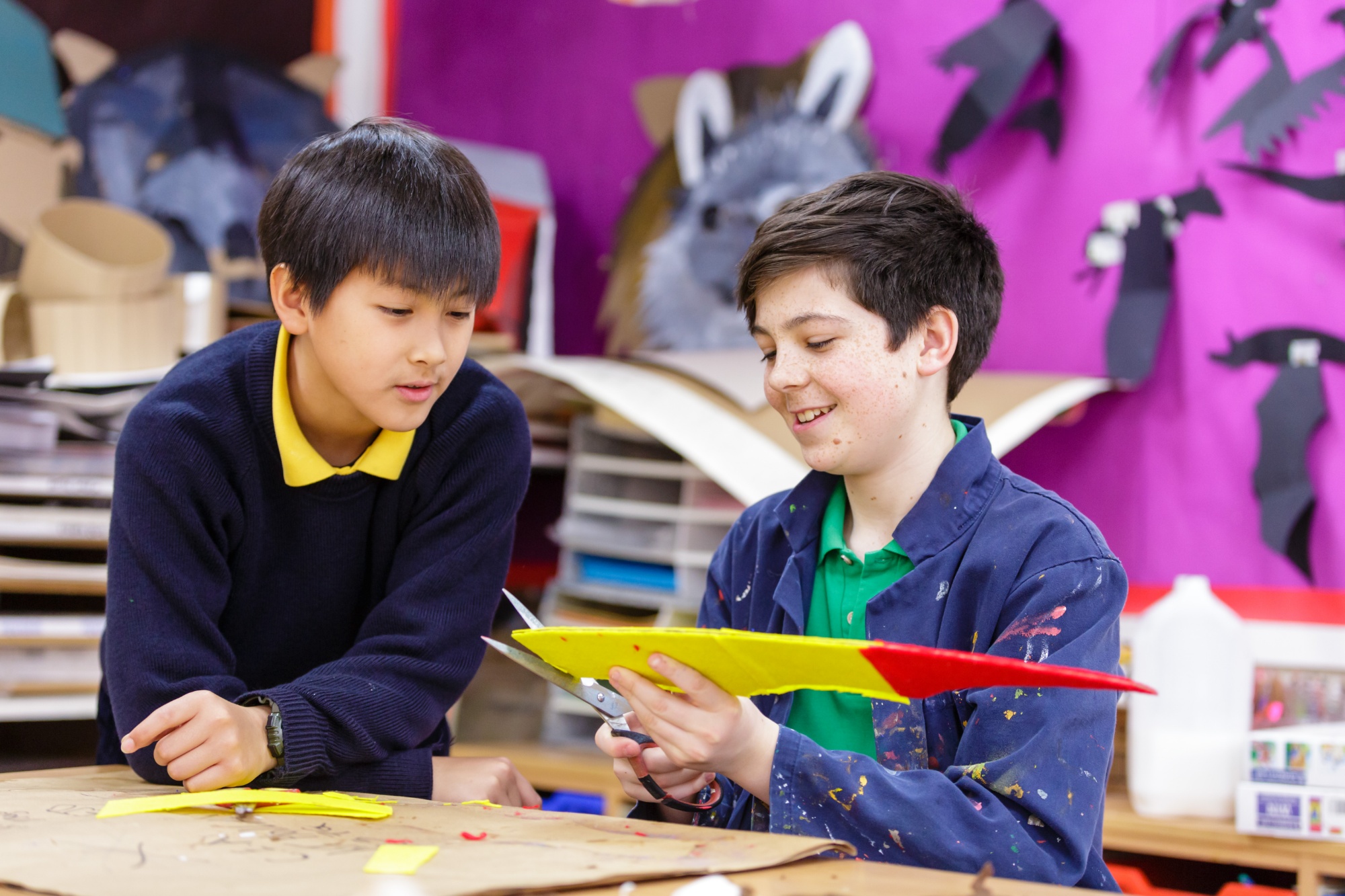 The Art Department is located in the centre of the school. There are many media that a boy can explore: drawing, painting, ceramics, sculpture, printmaking and textile work. Mr Eddie Orr is the Head of Department, while Mrs Maryon Phelps is the Head of Pottery.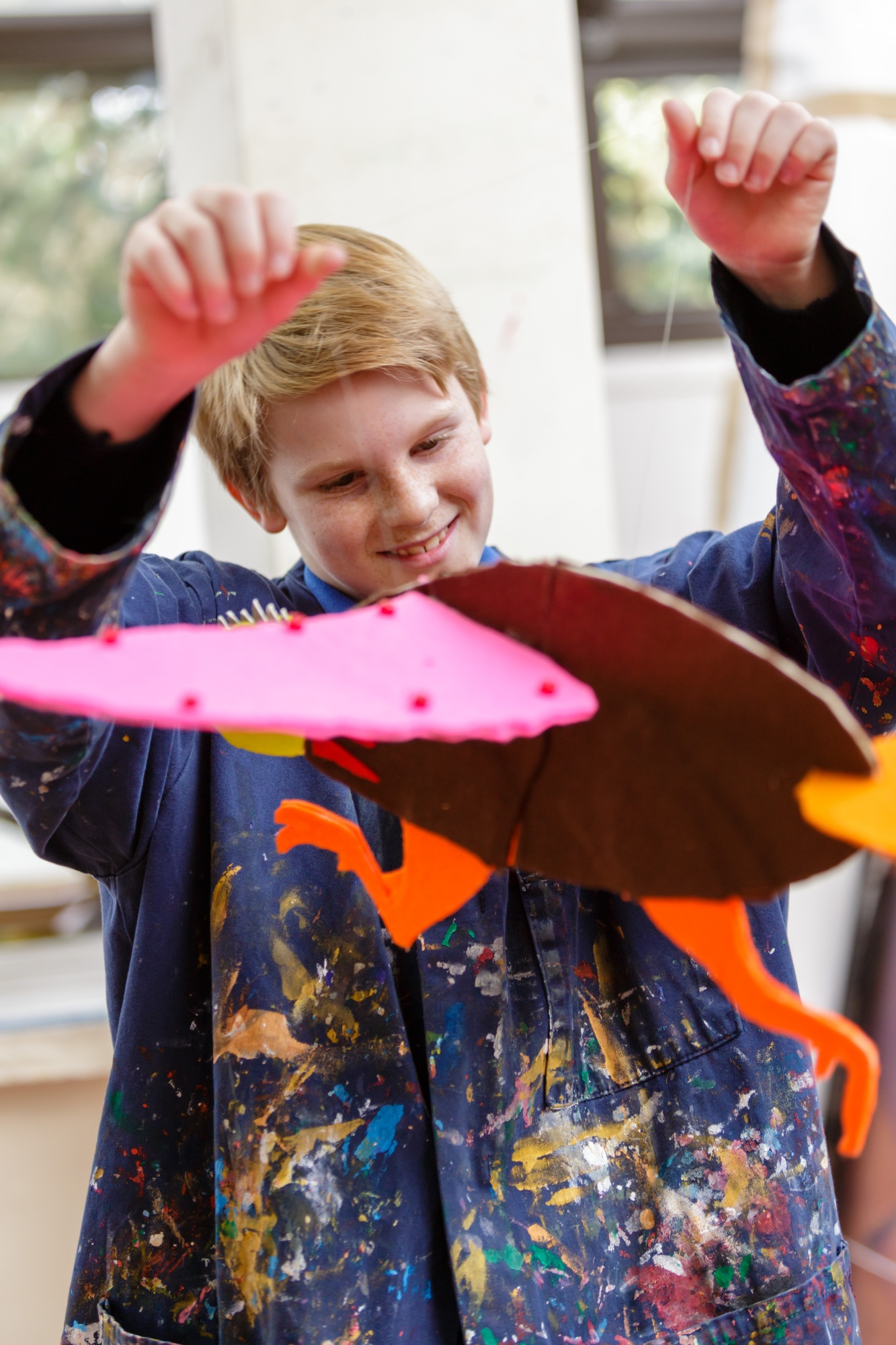 In addition to regular lessons, boys develop their talents in weekly Art Club sessions, and the most committed can join the Portfolio Group. Boys can also drop in on Saturdays to work on their own for as long as they like.
Regular visits are made to galleries and museums in Oxford and London. Favourites include the Royal Academy and the National Portrait Gallery in London, the Pitt Rivers in Oxford and the Modern Art Gallery in Walsall. We welcome an Artist-in-Residence every year. He or she will work with all boys to produce a joint work, many of which now adorn some key locations in the school. In 2016 we welcomed Irish artist Maeve Clancy – her lessons on paper cutting were hugely inspirational and led to the whole school project now hanging in the Salata Pavilion.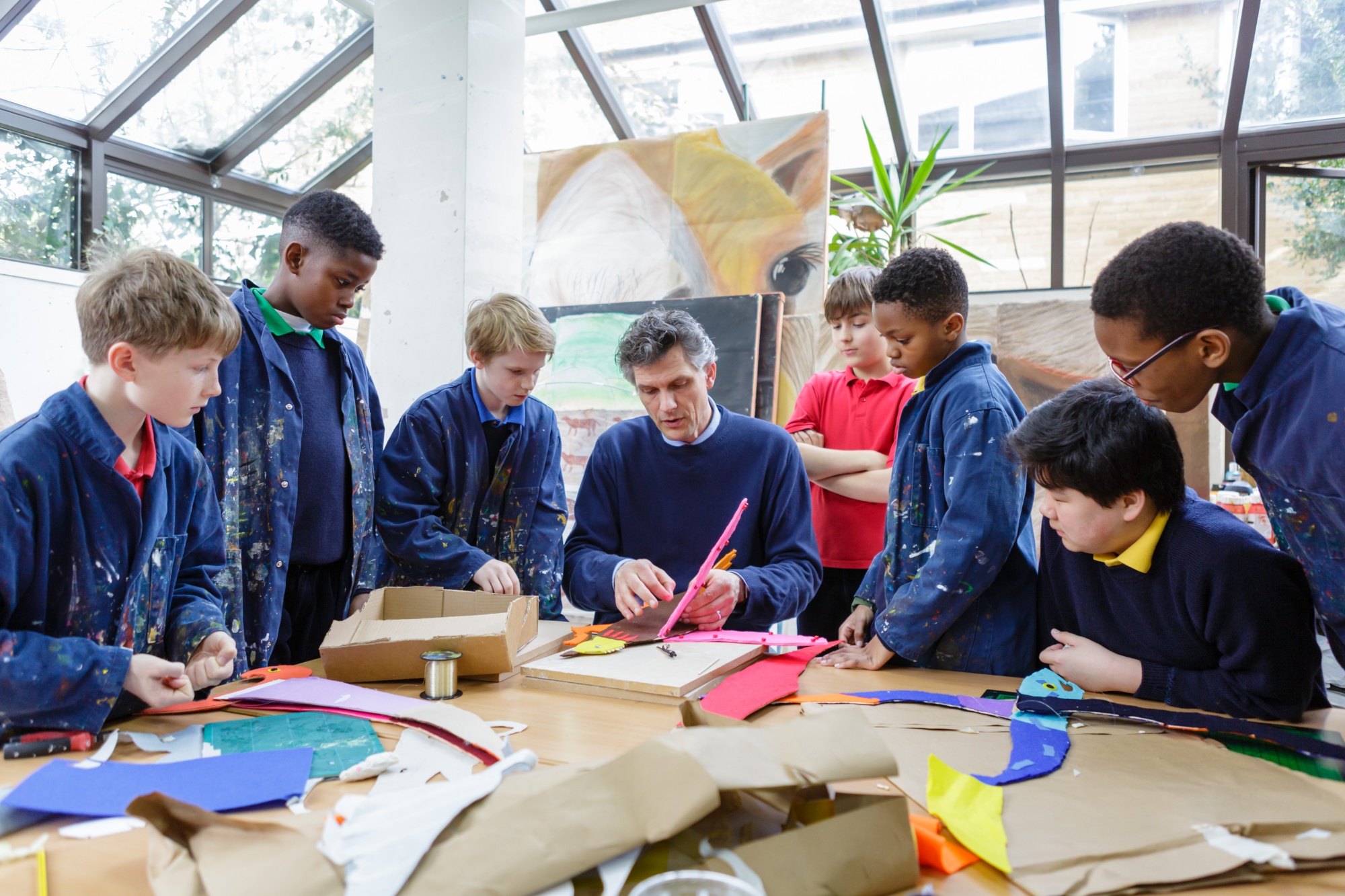 Design Technology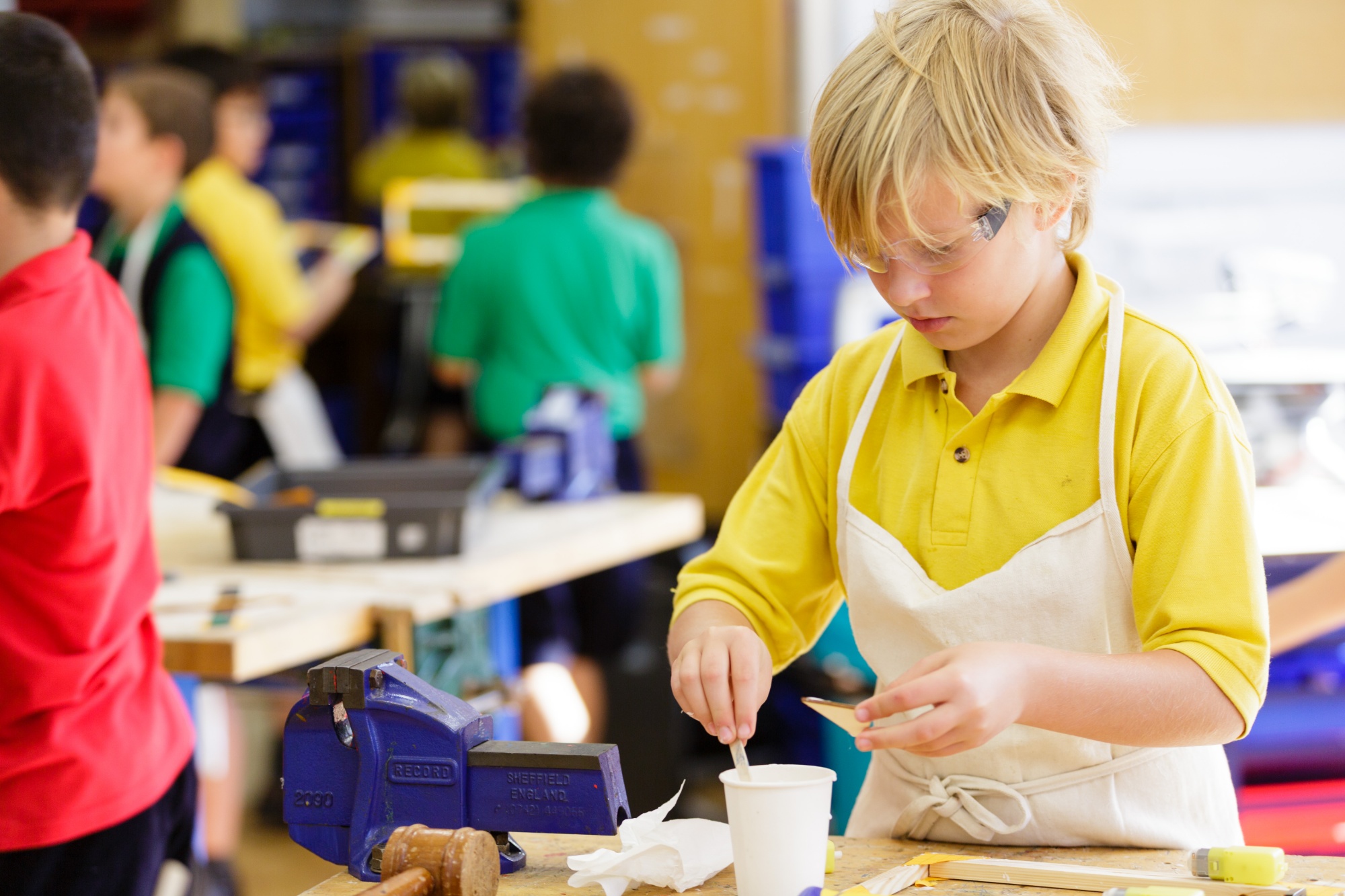 The Design Technology Department comprises a spacious workshop and design room, complete with Smart Board and twelve networked computers. Projects vary in scale, from scenery for model soldiers to skateboard ramps, from pocket torches to dog beds.
Boys are introduced to different materials (thermoplastics and smart materials among them) and are taught basic electronics. They study energy, structures, mechanisms, pneumatics and hydraulics. Our computers support a CAD package (Design Tools 2D Design), which is used to run the CAM machine and Laser cutter.