Choral Evensong at Jesus College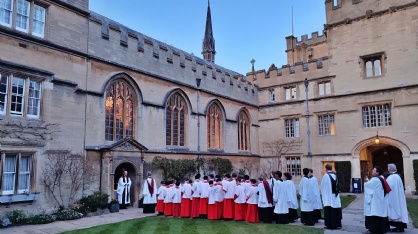 On Tuesday 7 March the Summer Fields Chapel Choir were lucky to have been invited to sing Evensong in the beautiful setting of Jesus College Chapel in Oxford.
This was the choir's first public concert since covid. The boys and staff were delighted to be back out performing under the leadership of choir master Dr Gareth Price who is Director of Music at Summer Fields.
The full service can be watched here.