Humanities
At Summer Fields, the subjects of Geography, History and Theology, Philosophy and Religion (TPR) are taught under the umbrella of Humanities.
Whilst being taught as three subjects, the aim is for pupils to form connections between them and understand how the subjects relate to one another.
GEOGRAPHY
The aim of the Geography Department at Summer Fields is to stimulate pupils' curiosity about the world while developing their knowledge of places, people, societies and environments.

CHARLIE LANGLEY, HEAD OF GEOGRAPHY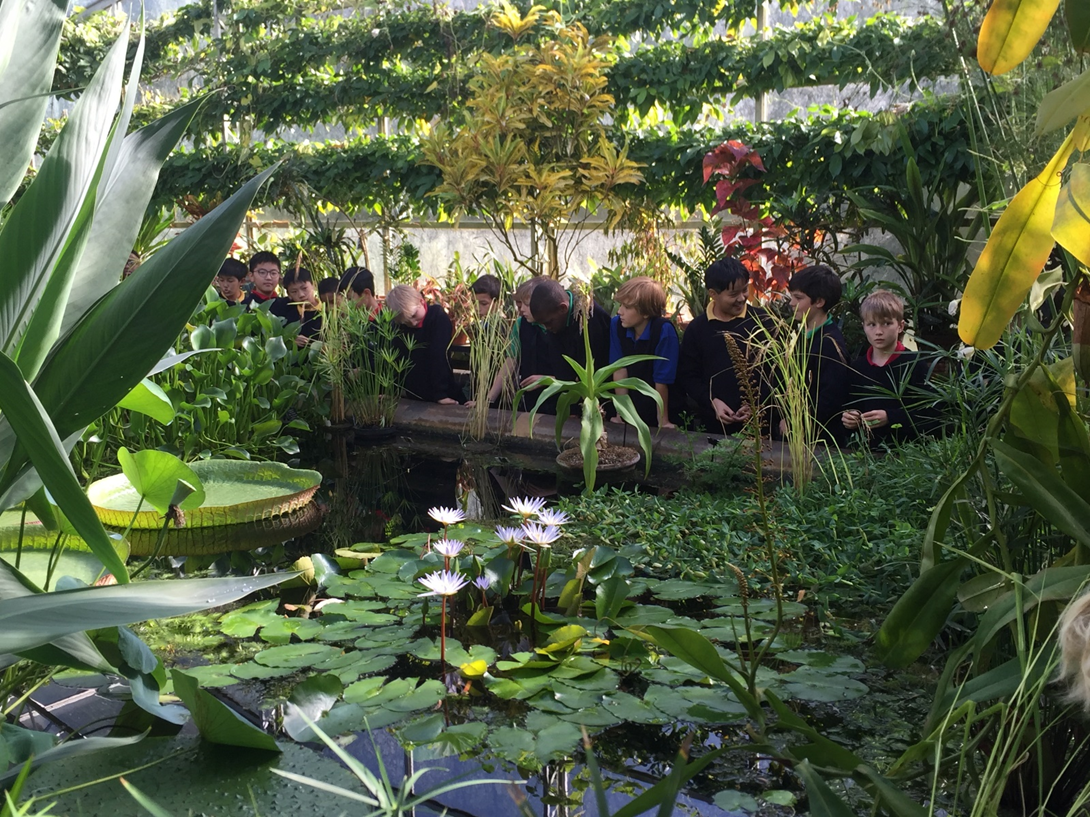 Do you have a nice photo of a geography field trip Charlie? This was all I could find and it's actually a science trip.
The curriculum covers a wide variety of physical and human geography, including environmental change and the concept of sustainable development.
We encourage our pupils to commit to sustainable development and an appreciation of what 'global citizenship' means.
Pupils will also develop a range of skills through studying geography including enquiry, problem-solving, the use of IT, investigation and how to present their conclusions in the most appropriate way.
The National Curriculum and The Common Entrance Syllabus run very closely together. As a result, all boys will cover Key Stages 1 and 2, and two thirds of Key Stage 3 by the time they leave Summer Fields. With respect to attainment targets, all boys should reach Level 6, with the majority able to achieve Levels 7 or 8. A significant number will reach the Exceptional Performance Level.
Each year-group has a fieldwork exercise to complete, as we believe that learning geography in situ is important. At present, fieldwork is undertaken on-site in the schools' 70 acres of grounds alongside trips to The River Chess, The Cadbury's Factory and Wytham Woods.
hisTORY
The aim of the History Department at Summer Fields is to inspire pupils with a lifelong passion for the subject and curiosity about the past.

OLIVER BISHOP, HEAD OF HISTORY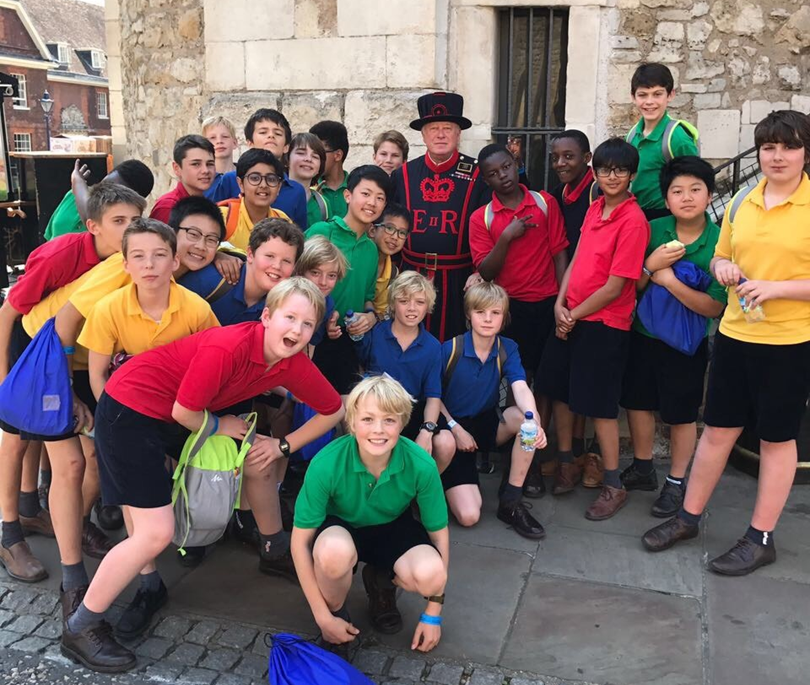 Pupils study key aspects of British and World History which provides a chronology to support their understanding. We also seek to use this fascinating context to develop students' ability to interpret evidence and think in an evaluative, analytical and creative manner.
Topics studied include the Mediaeval period 1066-c1485, The Tudors, The English Civil War, The American Revolution, The Chartists, The Great Rebellion 1857-59 and Apartheid in South Africa.
Boys working towards scholarships will also study the history of revolution, the Napoleonic wars, the Taiping rebellion and the Cold War.
All Y5 forms have two History lessons per week. All Y6, Y7 and Y8 forms have three History lessons per week. Boys are taught in streamed forms, so work is matched to their ability.
Competitions Hannah History Competition and the Townsend Warner History Prize - Mentioned in the handbook but no explanation of what they are Ollie.
History topics are brought to life through a range of different trips. These include visits to the Tower of London, Hampton Court Palace and Portsmouth Historic Dockyard.
Summer Fields also has an on-site archive which contains documents dating from its foundation in 1864 to the current day. Pupils are able to access these original documents and are supported by the school librarian and archivist.
Does the history department do anything to mark Local and Community History month in May or Black History Month in October?
Theology, Philosophy and Religion (TPR)
Theology, Philosophy and Religion at Summer Fields is centred around learning about religion and learning from religion to encourage critical thinking and reflection, which inform the pupils' wider academic and personal life.

ROSIE WOOLEY, HEAD OF TRP
Pupils learn about the major world religions of Buddhism, Christianity, Hinduism, Islam, Judaism and Sikhism. Studying religions, whether from a pupil's own or a different perspective, gives them the opportunity to reflect on the major questions and experiences of human life and the answers that different religions offer. Philosophical and ethical studies offers pupils the opportunity to explore the basis of belief and action in the world.
By the time our pupils leave Summer Fields, they are able to explain the reasons behind religious beliefs and practices, use key terminology accurately, reflect on key religious beliefs and practises, considering their value for believers and others, use their existing knowledge of a religion or philosophy to infer meaning and understanding in a new context, empathise with different points of view, evaluate ideas they encounter, identifying strengths and weaknesses, advantages and disadvantages, use critical thinking skills to explore religious and philosophical concepts and confidently ask questions that explore the unknown, uncertain and undetermined.
Summer Fields is a Church of England school but welcomes children of all religions, and none. Drawing from many communities, nationally and internationally, pupils from all the world's major religions are part of the school community. Summer Fields also has a Christian foundation, with chapel at the heart of the school. Therefore, pupils have exposure to a wide variety of religious belief and practice during their time at Summer Fields. TPR aims to give them the tools to understand the religions they encounter and to reflect on their value.
The school has a chaplain and pupils regularly attend chapel. This provides them with a lived example of faith and theology in action. Access to the chaplain enables pupils to ask questions of a faith representative about Christian belief and theology.
Pupils gain a real-life experience of different faiths through visiting a local church, Coventry Cathedral, and a local mosque.
Does the TRP department do anything to celebrate World Religion Day and Interfaith Harmony Day in January? or any other special days?