New Pre-Prep Head Announced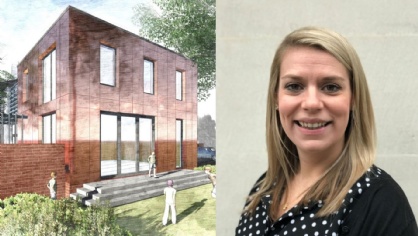 Summer Fields has announced the appointment of Joanna Chapman as Head of its new pre-prep school, opening in September 2018.
Ms Chapman joins Summer Fields from Knightsbridge School in London, where she has been Head of the Junior School and Pastoral Lead since 2015. Originally from the Thames Valley, and educated at Exeter and Winchester Universities, Ms Chapman has over 10 years' experience of educating and inspiring young children, including 5 years in senior management positions.
Speaking about the appointment, David Faber, Headmaster of Summer Fields, said: "We are absolutely thrilled that Joanna will be joining us: her professionalism and immeasurable enthusiasm for the new pre-prep have impressed us all. Joanna brings a wealth of specialist experience to Summer Fields and her work ethic and child-centred approach to education are completely in line with our own. We are very much looking forward to working with her as we prepare to launch our new school."
Summer Fields pre-prep will open its doors to boys aged 4 – 8 in September 2018 at its own state-of-the-art premises within the school's 70-acre site in North Oxford. Renovation works are well underway and on schedule to complete in July next year. Click here for further information.
Press: Jane D'Amico, Director of External Relations
jda@summerfields.com 01865 459233
Admissions: Christine Berry, Registrar
admissions@summerfields.com 01865 459204