Press Release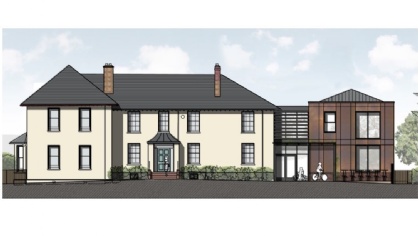 MAKING PLACES AVAILABLE TO MORE BOYS FROM SEPTEMBER 2018
We are delighted to announce plans to extend the school's provision so more boys can benefit from a Summer Fields education. These plans are to:
open a Summer Fields Pre-Prep School;
to provide an increased number of places for day boys, and
to create more options for boarding leave at weekends.
Subject to planning permission, the new Summer Fields Pre-Prep will open its doors to Reception and Year 3 boys in September 2018, initially providing places for boys joining at ages four and seven. The existing prep school will also be expanding, providing additional day places for eight year olds wishing to join the school in Year 4. We are enhancing the boarding provision to provide greater choice for families to take Weekend Leave from September 2017.
Our aim continues to be to recruit the most talented boys from a range of backgrounds into the school. From September 2018 the day fee will be reduced (see FAQs below for more details). As it has done successfully for more than twenty years, the Maclaren Foundation will continue to fund bursaries for boys who are not otherwise able to afford a Summer Fields education. However, the governors are also committed to expanding the school's own bursary provision and to making further bursaries available on merit, both to boarders and to day boys entering the prep school from September 2018.
Summer Fields continues to be a forward thinking school which seeks to set the agenda in boys' education. Research has shown the prep-school market is changing both locally and nationally; both current and future parents are seeking continuous and broader educational options from Reception through to the start of secondary school.
Our aims, ethos and values have been established for more than 150 years and will remain unchanged. The school will continue to nurture boys academically, morally, spiritually and culturally, in order to develop their confidence and sense of independence. In extending the provision to younger pupils and more day boys, a greater number of boys will now benefit from the school's academically ambitious education and outstanding pastoral care and the community will continue to be strengthened.
This is an exciting time for the future of the school. We are immensely proud of our position as one of the leading boys' prep schools in the country. Summer Fields is renowned for providing the highest quality of education and outstanding pastoral care to both boarders and day boys. We are delighted that from September 2018 more boys will be able to benefit from the school's outstanding education.
To help answer any questions you may have about the planned changes, including revised day fees, a list of Frequently Asked Questions (FAQs) has been drawn up and can be accessed below.
If you would like to register for day places in Reception, Year 3 or Year 4 in September 2018, the Registrar, Mrs Christine Berry, will be pleased to answer questions or discuss your plans either over the phone or in person. Please contact her via email at admissions@summerfields.com or by phone on 01865 459 204. We will be holding an Open House to allow parents to view plans for the new Pre-Prep on Friday 9 and Saturday 10 June, 2017. Please contact office@summerfields.com for more details.
We also have School Open Days on Saturday 29 April and Saturday 7 October at which you would be most welcome. Please contact Christine Berry via email at admissions@summerfields.com or by phone on 01865 459 204 to book a place.