Summer Fields enters over 200 runners for Town and Gown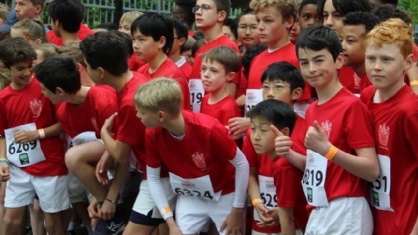 Summer Fields Prep is set to put forward its biggest ever team of runners for this year's Town and Gown on Sunday 14 May 2023. Over 160 of the pupils will be joined by over 50 members of staff and parents running to raise money for muscular dystrophy.
In recent months the boys at the school have been practising hard as part of their daily sports activities, in keeping with the school's motto Mens Sana In Corpore Sano (A healthy mind in a healthy body).
Summer Fields Director of Sport Joe Porter said "We are incredibly proud of our pupils and delighted that so many of them wanted to be part of this year's event. At Summer Fields every child has the opportunity to take part in sport every day whatever their age or ability. We are lucky to have so much space at the school within the grounds which enables us to host our own cross-country events. With all the practice that the pupils have been putting in over recent months we are hoping for some good times, but what is most important is that the pupils have fun and enjoy the run at their own pace."
If you wish to support the school's fundraising efforts visit our Just Giving page here.