Hot off the press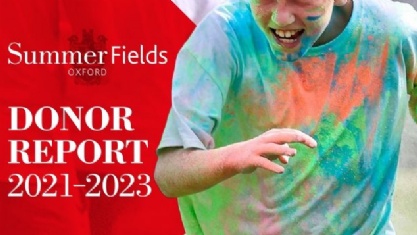 Summer Fields Donor Report 2021 - 2023
We are delighted to share with you our recently published Donor Report 2021 – 2023.
We hope you enjoy reading about the impact of your gifts and about the progress of our bursary campaign, Soaring Futures.
On behalf of the Headmaster, Trustees, staff and boys at Summer Fields, thank you to all of you have supported us and continue to do so.