Forest School
This November we're delighted to be launching our Forest School taster sessions for Little Foresters aged 2-4 years old.
Enter slowly through the bushy trees and down into the woodland. We go quietly as we start to hear a noise… is it a bird, mouse or a dragon? The wind whistles by and the adventure in the Forest begins.
Forest School is the place where magic can start to happen as imaginations, self-confidence and vocabulary start to grow. Every visit to the Forest School will be to the same place, yet the story will always change and be different. The amazing memories and adventures that take place in Forest School will always be enjoyed.
The space beneath Summer Fields Tree House is the home of Forest School
In Forest school all children are given the opportunity to access, experience and enjoy learning while working in the outside environment. We take the "classroom" outside and use the beautiful surroundings, weather and sounds to enhance their learning visually, orally and through their senses. This holistic approach encourages children's imaginations, build's self-esteem and creates the desire to understand, learn and respect the natural world around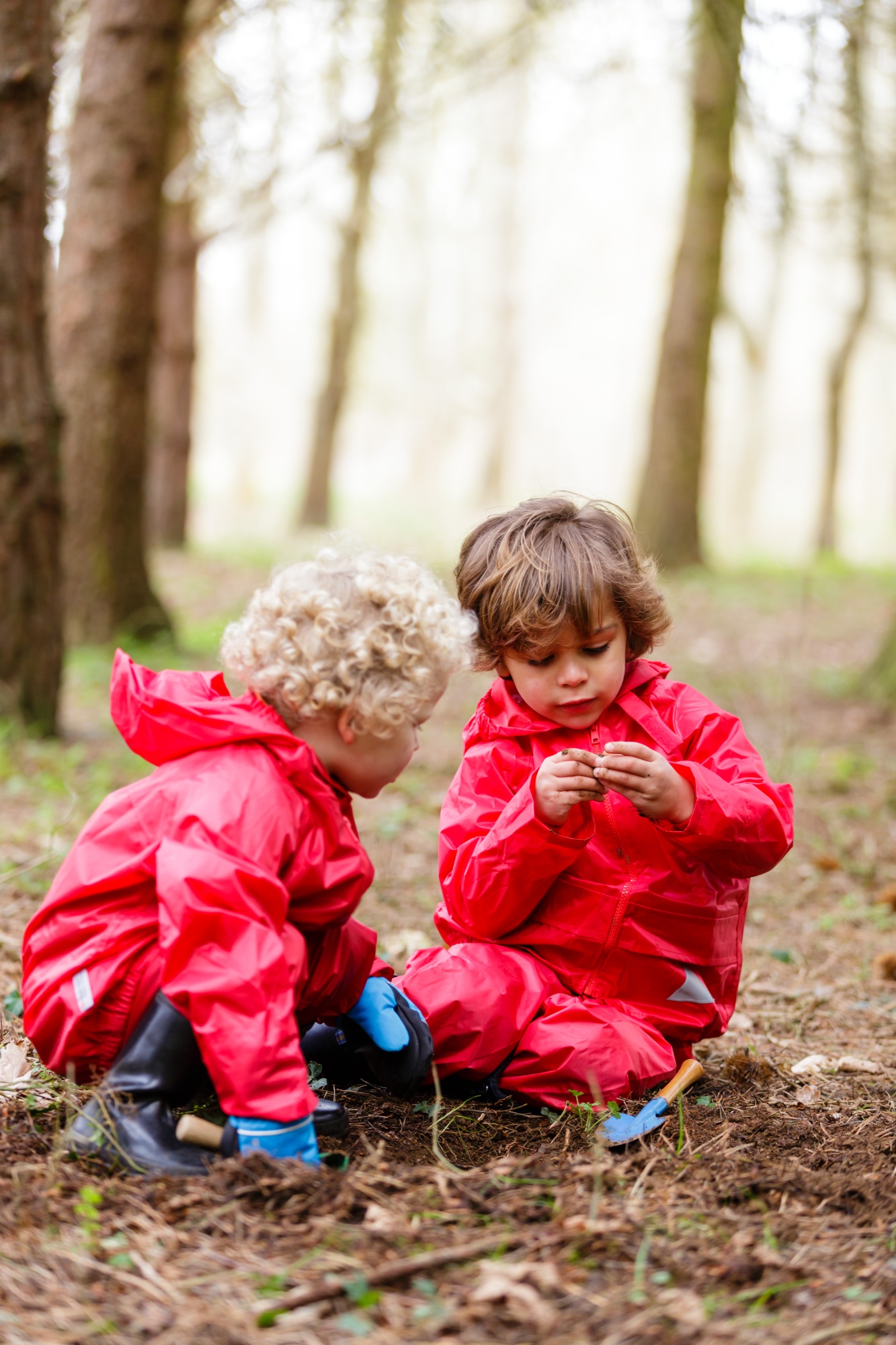 them.
The children are in a safe environment where they can succeed and create through exploration and discovery the children are able to enjoy and self-initiate their own learning as well as follow direction from our qualified Forest School teacher.
In Forest School children can take calculated risks in a controlled environment. They are given the opportunity and responsibility under supervision, to use tools and help be part of a team, creating a fire to keep them warm and cook food. Every child is valued and their input is vital; we work as a team and they are able to respect and treat each other fairly and as equals.
Please can your child wear suitable clothing for the weather, always with legs and arms covered. In wet weather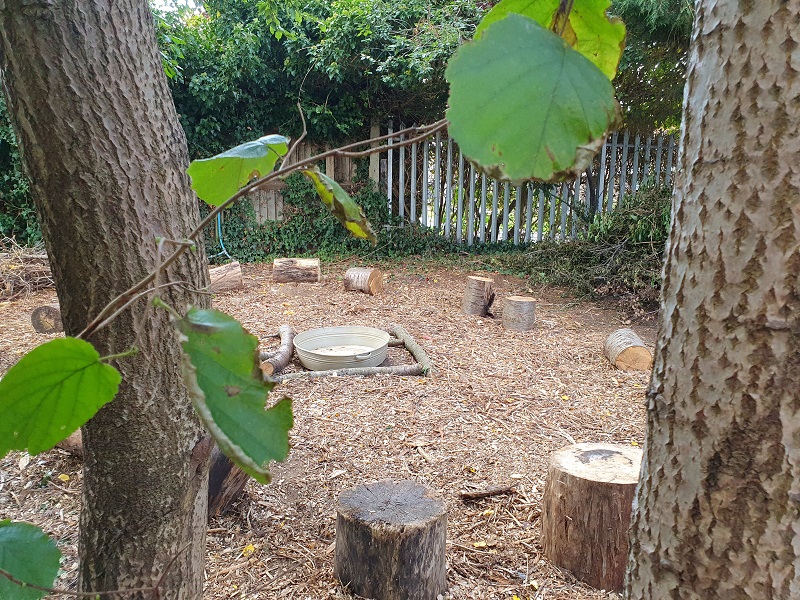 wear waterproof trousers or suits as we shall be kneeling and sitting.
Each session begins around the Fire Circle, where we talk through the safety rules for working outdoors and about respecting each other. For every session we have a lesson plan which includes a variety of small seasonal group activities linked to the days story. The session ends by returning to the Fire Circle for the close of the session.